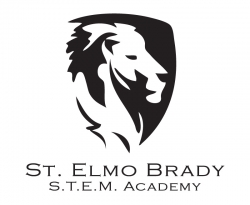 At St. Elmo Brady STEM Academy, we bring together underrepresented youth to expose, engage and empower them to become the next generation of scientists, engineers and mathematicians. Created in 2013 by Ricky Greer, a K-12 education specialist, and Jerrod Henderson, an engineering faculty member, the St. Elmo Brady STEM Academy introduces underrepresented fourth and fifth grade students to a variety of STEM topics, from the physics of catapults to the properties of polymers.
Through hands-on experiments and inquiry-based learning, students discover STEM fields and improve critical thinking and cooperative learning skills. Throughout the school year, students meet three days for 8 weeks after-school to explore new topics, learn about STEM pioneers and inventors, and visit labs and museums. The program emphasizes building relationships with minority role models, including the student's family, university students studying STEM fields, and community volunteers.
The academy partners with elementary school teachers to help align program curricula with Next Generation Science Standards, especially those related to engineering, technology and applications of science, such as engineering design. The St. Elmo Brady STEM Academy is geared toward underrepresented youth, but organizers do not turn students away.
Mission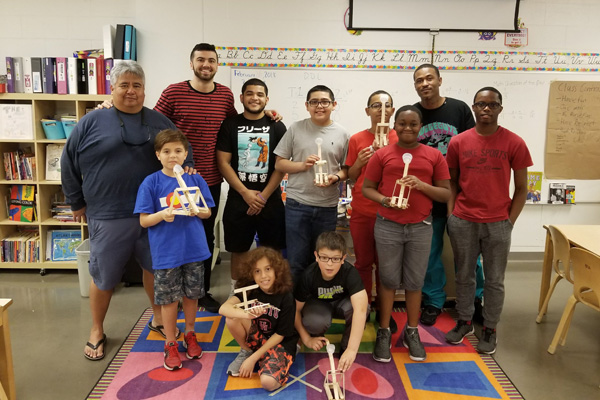 Impacting the community by exposing youth to hands-on STEM activities and mentors.
The goals of the St. Elmo Brady STEM Academy includes:
Exposing students to S.T.E.M.
Increasing student awareness of the practicality of S.T.E.M.
Incorporating National Science Standards into program curriculum
Partnering with community leaders, University of Houston faculty, staff and students, and Houston Independent School District to provide quality programming
Fostering family and/or mentor-mentee relationship through S.T.E.M.
Improving student attitudes towards S.T.E.M.
Promoting cooperative learning and critical thinking skills
History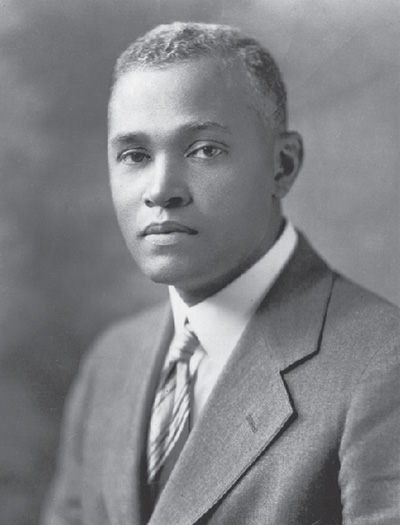 The St. Elmo Brady STEM Academy is named after the first African American in the U.S. to receive a Ph.D. in chemistry. Born in Kentucky, St. Elmo Brady earned his doctoral degree from the University of Illinois in 1916. As a student, he was a member of Phi Lambda Upsilon, the chemical honor society, and was among the first to be included in Sigma X, the Scientific Research Society. Brady went on to teach and conduct research at Tuskegee University, Howard University and other colleges. He strived to build strong undergraduate curricula and boost fundraising at historically black colleges. Brady was also known for advancing the field of spectroscopy.
teachHouston
teachHOUSTON is committed to combatting the shortage of qualified math and science teachers in our country and emphasizes early and on-going field-based teaching experiences while students are working to attain a bachelor's degree in math or science. The program is open to undergraduate mathematics and science majors interested in secondary STEM teaching or who want to expand their professional skills. Students graduate in four years with a degree in math or science as well as teacher certification.
teachHOUSTON is a collaborative project of the University of Houston College of Natural Sciences and Mathematics, the College of Education, and local school districts. teachHOUSTON collaborates with UTEACH partners around the country.